2021.09.17
The recipient of the 2020 Pokémon Scholarship presents his work at 'RCA2021'
The Royal College of Art's graduation exhibition, "RCA2021" was held online from 26 June to 4 July this year, with the recipient of the 2020 Pokémon Scholarship presenting his work.
Giovanni Dipilato, MA Design Products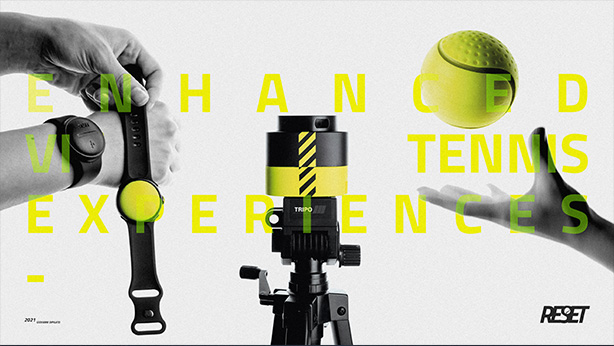 Tennis for visually impaired athletes is one the fastest growing sports in the contemporary scenario for popularity and fun. RESET is the direct answer to the thousands of specific needs that such entertaining activity requires, it enhances the athlete's full potential by providing an easy-to-track ball that increases the reactivity of the players from all the categories. RESET aims to give a better understanding of the court's spaces and the individual's position in it through passive vibrations which avoid the constant need for the players to rely on tactile lines. RESET allows visually impaired athletes to understand if the ball bounces inside or outside the court and as a consequence to individually keep the score of the game. The project deeply believes in the power of good quality equipment to increase the possibility for a beginner to stay, to keep trying and to have fun with one of the most popular sports.